Help Josh Get to Camp!
By Beantown Camp | Mon, 04/29/2013 - 1:05am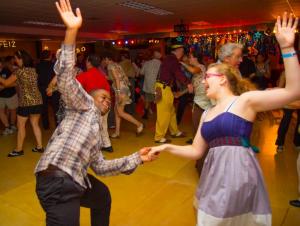 If you were at Beantown last year, there is a good chance that you met Joshua Mclean. He was one of our Frankie Foundation Lindy Hop Ambassador Scholarship Winners. If there is anyone that exudes the joy of Lindy Hop, that would be Josh! He is currently a high school senior and is raising funds for a combined trip to Beantown as well as for a visit to Morehouse College where he has been accepted.
Go HERE to read more about Josh's story and help fund his trip.