Uptown Swing cancelled tonight, Feb 15 due to snow storm
By Hop to the Beat | Sat, 02/15/2014 - 3:50pm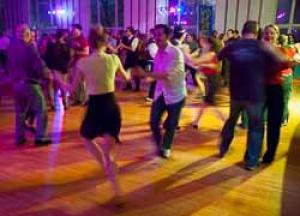 We are very disappointed to report that Uptown Swing is cancelled for tonight. We've been in touch for weeks with Beantown Swing Orchestra and they were planning an excellent night for us. Mother nature is once again not cooperating.
Very sorry for all of those planning to come tonight and we hope to reschedule the band for another evening.
Our next dance will be a special Swing & Soul night on March 1st, held at Extreme Dancesport in Cambridge. Hope to see you there!
Stay warm and safe and enjoy your evening.