Beantown Camp Instructors
By Beantown Camp | Thu, 03/06/2014 - 11:12pm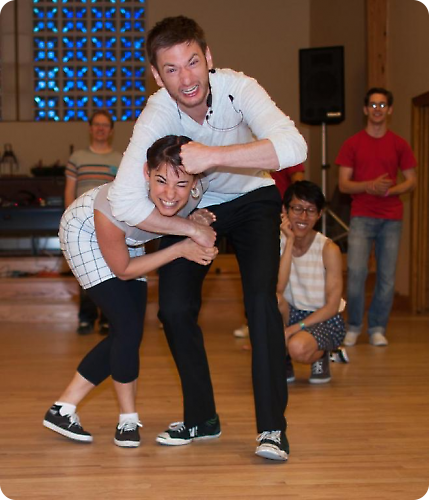 Beantown registration has been up and running for 6 weeks! It seems about time to announce some of what makes Beantown so awesome and the instructors are a great place to start.
If you would like an excellent opportunity to improve and grow as a Lindy Hopper, if you want to be challenged and inspired, and if you want classes with some of the world's best instructors, Beantown's got all that! Check out this incredible line-up!
JENNA APPLEGARTH
EVITA ARCE
RICHARD BADU
HEATHER BALLEW
DARYL BEGIN
GABY COOK
ERIC FENN
ALAIN FRAGMAN
TONY FRASER
NINA GILKENSON
LAURA GLAESS
JESSE HANUS
KATE HEDIN
SKYE HUMPHRIES
MICHAEL JAGGER
VIRGINIE JENSEN
JAVIER JOHNSON
KENNY NELSON
DAN NEWSOME
LUNOU SAMSON POIROT
ANDY REID
DAN REPSCH
ZACK RICHARD
MIKE ROBERTS
MICHAEL SEGUIN
JAIME SHANNON
LAINEY SILVER
JENNY SOWDEN
GEN ST-LO
JENNIFER STOUT
PETER STROM
SYLVIA SYKES
JON TIGERT
NAOMI UYAMA
BOBBY WHITE
ALAIN WONG
Beantown runs from June 26 to July 3. Do the week to get the full experience! Most campers stay on campus, which is highly recommended.

View the website for more information!