Jan Marie & the Mean Reds at Uptown Swing this Saturday, October 18
By Hop to the Beat | Mon, 10/13/2014 - 11:25pm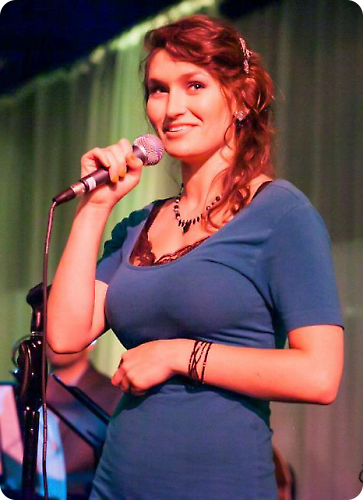 This month we'll be back at KI with Jan Marie & the Mean Reds for our first Uptown Swing Dance of the new season! After being a guest vocalist with several other local bands, Jan Marie finally started her own almost 2 years ago. We've been trying about that long to get them and are looking forward to welcoming Jan Marie and her band for their first appearance at Uptown Swing.
Uptown Swing is held at KI, which is a beautiful venue conveniently located on Harvard Street near Coolidge Corner in Brookline. There's AC, a fabulous large floor for dancing, plus nearby town lots and free street parking after 8:00pm. Beginners are very welcome and there is a lesson included at the beginning of the evening to get everyone started. You do not need to have a partner to attend. Bring your friends and introduce them to the joy of dancing!
Beginners welcome, no partner needed
Location: KI, 384 Harvard Street, Brookline, MA 02446 (Entrance on Williams Street!)
Band: Jan Marie & the Mean Reds
Date: Saturday, October 18, 2014
Time: 8:15pm-12:00am
Swing Lesson: 8:15-9:00pm
Admission: $17 ($13 with Student ID)
Parking: Town lots and street parking available. Some free after 6:00pm, others free after 8:00pm.

If you are planning to attend, please respond on the Uptown Swing Facebook Event page. Thanks!