First Lindy Hop/Swing Classes in 2015!
By Hop to the Beat | Thu, 01/08/2015 - 3:01am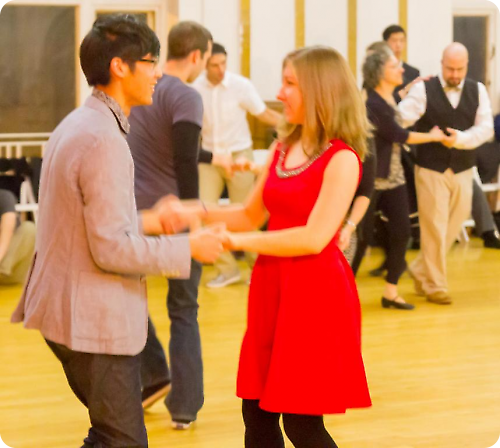 Have you been telling yourself that you want to finally take a dance class? Have you been away for awhile and feeling you want to get back out? Now is the perfect time! A new year, a new start. Our first 6 week session of 2015 begins on Sunday, January 11 in Newton Lower Falls and Monday, January 12 in Boston. Classes are relaxed, good exercise and a fun opportunity to meet people.
Beginner Swing/Intro to Lindy Hop Level 1
Appropriate for anyone starting out as well as those with some experience who are working on building a solid foundation of dance skills. Includes six count basics, an intro to eight count basics, along with a variety of fun steps to build your repertoire and get you out on the dance floor! Meets in both locations.
Lindy Hop Level 2
For more intermediate level Swing dancers, some prior Lindy Hop experience is helpful. Eight and six count basics will be mixed along with a variety of classic Lindy Hop, newer variations, and a focus on partnering, technique and style. Meets in both locations.
Lindy Hop Fun with Faster Tempos
Focus will be on getting more comfortable with fast dancing, using drills to speed up individual movement as well as connection and momentum with your partner to enable moving faster with ease. Included will be a variety of moves that are fun to do when the tempos go up. This class will be aimed at intermediate/advanced Lindy Hoppers. Meets on Sundays in Newton.
Singles and couples welcome. No partner necessary. Both locations are conveniently accessible by car or T with free parking available. Missed classes may be made up at the alternate location.