Uptown Swing this Saturday
By Hop to the Beat | Wed, 03/18/2015 - 12:47am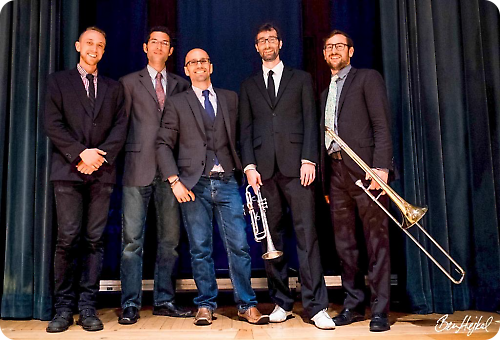 Come on out to Uptown Swing this Saturday with the fabulous Shawn Hershey, Josh Fialkoff & The Fried Bananas! Shawn first created the Fried Bananas back in his Boston days and we had some great nights dancing to them. Josh also played for us with his own previous band. Now these two have teamed up with a whole new group. They played at the last Montréal DanceFest and had the place swingin' hard and we've been trying ever since to get them back to Boston!
In addition to the Fried Bananas, Paul Loschak will be our guest DJ for the band breaks. It is going to be an excellent night of dancing!
CHECK FOR TWO SPECIAL DEALS FROM BOSTON TEA PARTY FOR BOTH BTP WEEKEND ATTENDEES AND UPTOWN SWING ATTENDEES.
The atmosphere is fun and friendly and beginners are very welcome! KI is a beautiful large space with a smooth wood floor and a convenient location on Harvard Street in Brookline (entrance on Williams Street). For those taking the T, it is close to both Coolidge Corner and Harvard Ave stops on the Green Line. If you want to come early for dinner or a drink, there are plenty of places nearby. Parking is free after 8:00pm (some areas after 6:00pm) and there is usually plenty of street parking and several town lots in the vicinity.

Beginners welcome, no partner needed
Location: KI (Congregation Kehillath Israel), 384 Harvard Street, Brookline, MA 02446; entrance on Williams Street
Band: Shawn Hershey, Josh Fialkoff & The Fried Bananas
Guest DJ: Paul Loschak
Date: Saturday, March 21, 2015
Time: 8:15pm-12:00am
Swing Lesson: 8:15-9:00pm
Admission: $18 ($14 with Student ID)
Join the Facebook dance event.