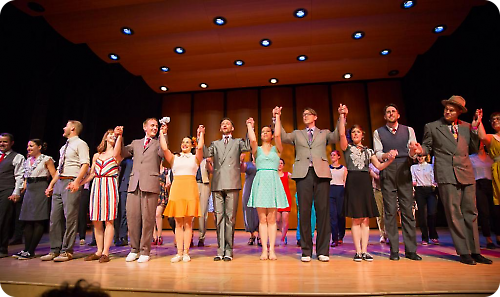 If you would like an excellent opportunity to improve and grow as a Lindy Hopper, if you want to be challenged and inspired, and if you want classes with some of the world's best instructors, Beantown's got all that! Check out this incredible line-up!
JENNA

APPLEGARTH

EVITA

ARCE

RICHARD

BADU

DARYL

BEGIN

NATHAN

BUGH

GABY

COOK

EMELIE

DECAVITA

REBECKA

DECAVITA

ERIC

FENN

NINA

GILKENSON

LAURA

GLAESS

KATE

HEDIN

SKYE

HUMPHRIES

MICHAEL

JAGGER

JAVIER

JOHNSON

LUNOU

SAMSON

POIROT

ANDY

REID

ZACK

RICHARD

MIKE

ROBERTS

MICHAEL

SEGUIN

JENNIFER

STOUT

PETER

STROM

SYLVIA

SYKES

JENNY

THOMAS

JON

TIGERT

NAOMI

UYAMA

BOBBY

WHITE
In addition there will be some specialty classes which are still in the process of being finalized. So much amazing stuff this year. We can't wait to get it all on the schedule!
Beantown runs from June 25 to July 2. Do the week to get the full experience! Most campers stay on campus, which is highly recommended. Early Bird prices are in effect until April 30. If you would like to get on the 4 month installment plan, the deadline is March 25.
Registrations have been coming from all over the U.S. and beyond! There are already large groups representing Chicago, NYC, Connecticut, Maine, Montréal and Québec City, with more in the works. Some housing options have sold out, including Hawthorne and Woodside. Winthrop has only limited spaces open. There are still options for singles, doubles and triple/quad rooms as well as 4 person suites in Manchester/Gloucester.
Work crew positions are available for a registration discount. At the moment we are booking volunteers for the week or whole shebang only as most work crew assignments are needed to be filled for the full week.
Register today for your dance vacation at Beantown Camp!

View the website for more information!