Beantown Camp Registration News
By Beantown Camp | Wed, 02/13/2013 - 1:56am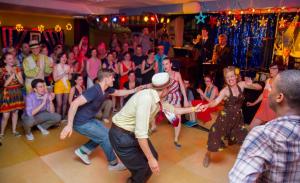 Beantown registration is open! It is still possible to take advantage of some new discounts. The first and second tiers have sold out, however excellent prices are currently available. Why not get the best bang for your buck? Register now!
For those who would like to take maximum advantage of the monthly installment plan, register by February 14 to get on the 5 month plan. (Starting February 15 it converts to a 4 month plan.) Camp registration and the Endicott reservation may both be purchased with the installment plan.
Join us for an amazing dance vacation! Beantown runs from June 27 to July 4th with multiple registration options to choose from. Come together with dancers from around the country and beyond for a week of inspiration, challenge, passion and pure joy!