New Lindy Hop/Swing Classes this Week
By Hop to the Beat | Tue, 04/01/2014 - 9:50pm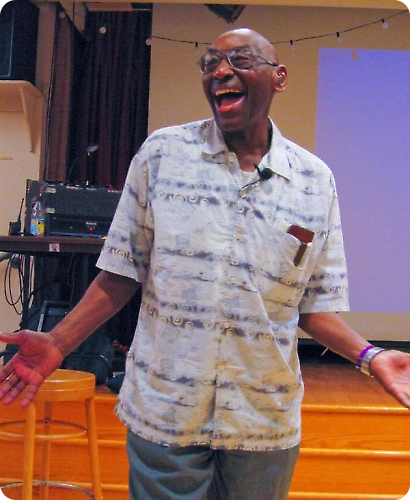 April has arrived AND some actual signs of spring! The calendar is getting very busy with a lot of fun dance opportunities coming up.
New Hop to the Beat classes will be starting this week. Come check out our brand new floor in Newton! This will be the last session in this location until the fall. Boston classes will continue through the summer.
Special for this session is a new class of Frankie's Favorites. There is no one who could light up a room quite like Frankie and we'll be doing some of his classic moves and sharing the Lindy Love!
New classes start this Sunday, April 6 at the Lower Falls Community Center in Newton and this Monday, April 7 at Ruggles Baptist Church in Boston near Fenway Park. You do not need to attend with a partner for any of the classes.
Beginner Swing/Intro to Lindy Hop Level 1
Appropriate for anyone starting out as well as those with some experience who are working on building a solid foundation of dance skills. Includes six count basics, an intro to eight count basics, along with a variety of fun steps to build your repertoire and get you out on the dance floor! Meets in both locations.
Lindy Hop Level 2
For more intermediate level Swing dancers, some prior Lindy Hop experience is helpful. Eight and six count basics will be mixed along with a variety of classic Lindy Hop, newer variations, and a focus on partnering, technique and style. Meets in both locations.
Frankie's Favorites
Frankie Manning danced with passion and joy, something we all need in our lives. This class will feature classic moves from the man himself that every Lindy Hopper should know! Come share the Lindy love! For intermediate to advanced. Meets in Newton only.
If you are planning to attend any of these classes and have not already done so, it is very helpful if you would submit an on-line registration to speed up check-in. You can pay in advance through PayPal or at the first class by cash, check or credit card. Thanks!
Free parking available in both locations as well as near public transportation. Singles and couples welcome.
Full class details and schedule on website.