Last Skye & Naomi Discount this Wednesday!
By Hop to the Beat | Tue, 11/18/2014 - 10:29pm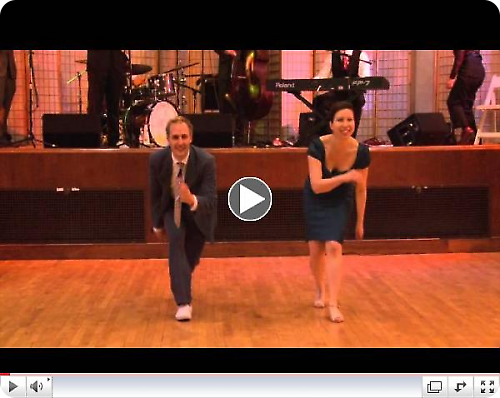 Syke Humphries & Naomi Uyama performing at Uptown Swing Dance with Gordon Webster (11/30/2013)
Last chance for discount prices for the Skye Humphries & Naomi Uyama workshops on November 28-30, expiring this Wednesday, November 19!
You do not need to do the full weekend as workshops are à la carte. A completed registration with payment must be received by the discount due date. Sending a check postmarked by November 19 will also qualify.
It will be possible to register after that date and at the door at full prices as long as space is available. Workshops F and G are currently close to selling out! There are classes for all levels, all held at Lower Falls Community Center in Newton.

The weekend also includes Saturday night, November 29 at Uptown Swing featuring the Gordon Webster Band with Naomi on vocals. Plus a dance performance with Skye and Naomi and a surprise opening act:-)
Uptown Swing will be at KI, a gorgeous venue with an excellent huge dance floor, conveniently located near Coolidge Corner in Brookline.
This amazing weekend with the combination of Skye, Naomi and Gordon has always been a highlight of the year, which is why they'll all be back for the 7th time! Guaranteed awesomeness!
Check the website for details.
If you are planning to attend, please respond on the Facebook page. Thanks!