Boston Tea Party this Weekend
By Hop to the Beat | Tue, 03/17/2015 - 11:48pm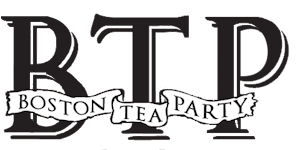 Champion level instruction with 80 workshops. West Coast Swing, Lindy Hop and Balboa. Over 1400 attendees. Live music with the White Heat Swing Orchestra and Eight to the Bar, plus some of the country's top DJs. Three separate ballrooms and all-night social dancing. All that and more!
Where is this all happening? Right here in Newton, MA, March 19-22! This is going to be one big dance party!
BOSTON TEA PARTY SPECIAL DEALS
Deal 1: Purchase a weekend pass to BTP and you also receive FREE admission to Uptown Swing! That's a 2 for 1 deal on Saturday night. All you have to do is show your wristband, sign in, and dance to the fabulous Fried Bananas! BTP has arranged to have their Saturday night band play from midnight to 3:00am so as not to overlap and there will be plenty of time to dance the night away.
Deal 2: Uptown Swing attendees who are not registered for BTP get half off the evening rate in the downstairs ballroom, which opens right after the comps. Eight to the Bar plays from midnight to 3:00am and dancing continues until 5:00am or whenever the last few couples collapse, whichever comes first! It will be after hours and registration will be closed. Please bring $20 exact change, if possible, to help door security volunteers.