Uptown Swing Dance
Boston's Home of Happy Feet!
Lindy Hop • Swing • Balboa
If you like dancing to awesome music, meeting new people, and having fun, come on out to the monthly Uptown Swing dance! Singles, couples, groups, plus all levels are very welcome. The atmosphere is relaxed and friendly. A Swing/Lindy Hop lesson is included to start the evening. KI is a beautiful venue conveniently located a few blocks from Coolidge Corner.
Brennen Ernst & The Roaming Tones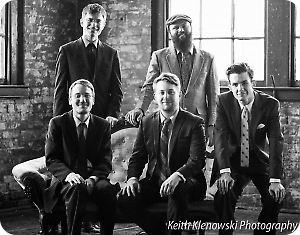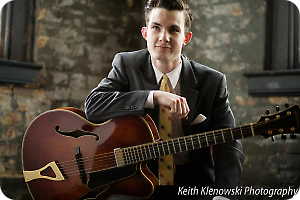 Brennen Ernst & The Roaming Tones are a Jazz band based in Philadelphia, PA, playing music from the '30s and '40s with a supremely danceable rhythm. Bandleader Brennen Ernst, originally inspired by swing guitar luminaries such as Django Reinhardt and Charlie Christian, has been gaining recognition as one of the hardest swinging guitarists on the scene today. He was the guitarist in Solomon Douglas' band for the last 2 years when they played at Uptown Swing. With Solomon off working for an Australian cruise line, we are looking forward to having Brennen back with his own band to play for us this year!
KI has given us permission to use their beautiful venue for our dance during Passover week with the stipulation that absolutely no food or drinks be brought into the building. The only exception is bottled water. We will not be able to provide snacks this month or a jug for water. The only drinks for sale will be bottled water. It is permissible to bring your own bottled water. (NOT tap water in a personal water bottle!) It's important that we respect KI's restrictions and very much appreciate everyone's cooperation so that we may have our dance this month. Thanks!
There is a small change to the usual dance schedule for April. The lesson will start at 8:30pm and dancing at 9:10pm.
Guest DJ this month is Stan Yen.
Admission:
$18
($14 with Student ID)