Uptown Swing Dance this Saturday with the Solomon Douglas Quintet
By Hop to the Beat | Wed, 04/16/2014 - 2:40am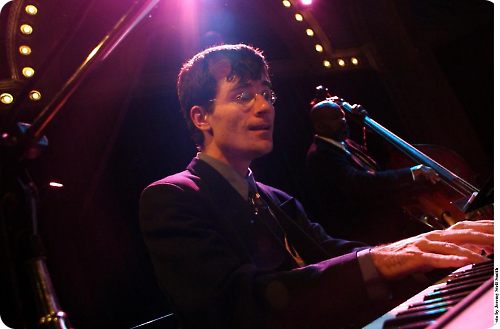 Come on out to Uptown Swing this with the Solomon Douglas Quintet. Solomon keeps a busy schedule playing at dances and events around the country and it will be a special treat to have him here right in our own backyard!
The atmosphere is fun and friendly and beginners are very welcome! KI is a beautiful large space with a smooth wood floor and a convenient location on Harvard Street in Brookline (entrance on Williams Street). For those taking the T, it is close to both Coolidge Corner and Harvard Ave stops on the Green Line. If you want to come early for dinner or a drink, there are plenty of places nearby. Parking is free after 8:00pm (some areas after 6:00pm) and there is plenty of street parking and several town lots in the vicinity.
Special for this month!
KI has given us permission to use their beautiful venue for our dance during Passover week with the stipulation that absolutely no food or drinks be brought into the building. The only exception is bottled water. We will not be able to provide any snacks this month or a jug for water. The only drinks for sale will be bottled water. It is permissible to bring your own bottled water. (NOT tap water in a personal water bottle!) We very much appreciate everyone's cooperation so that we may enjoy this wonderful venue for our dance. Thanks!


Full Uptown Swing details on website.