Swing & Soul Workshops with Javier Johnson
By Hop to the Beat | Wed, 02/18/2015 - 12:12am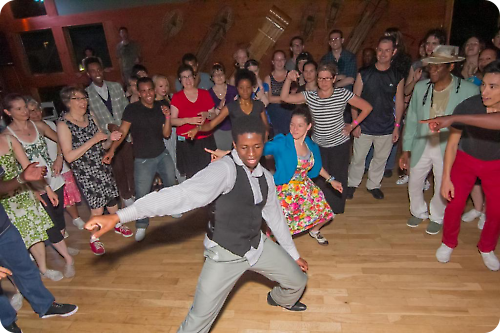 Javier Johnson will be coming to Boston this Saturday, February 21 for our Swing & Soul event, and in addition to the dance at Uptown Swing, he'll be teaching 2 workshops on Saturday afternoon. This will be the perfect way to get into your soul groove! Workshops will be held at Ruggles Baptist Church on Beacon Street in Boston, not far from the dance location.
A. 3:15-4:15pm Diggin' on James Brown
B. 4:30-5:30pm Awesome Sauce
Workshop details and registration.