If you want bang for your buck, we've got it! Most of the registration information is now up.
We told you about the incredible live music and amazing staff of instructors. Check out the schedule to get an idea of what is planned throughout the week. (Class details and other tweaking are still in the works.)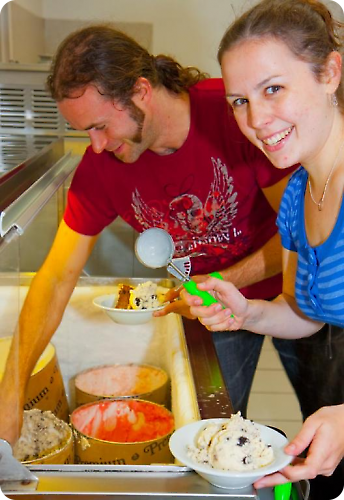 Part of the fun of attending camp is staying on campus! Although it is not required, it is highly recommended. There are several different dorm styles to choose from as well as choices for singles, doubles and triple/quads. All housing choices include full meals!
For those who will be commuting, it is possible to get on the full meal plan or a lunch only plan. Meal times are a great time to relax, enjoy some great food, and socialize with other campers. Meals are scheduled for everyone to eat together.
New discounts have been added including an additional early bird price break that everyone can take advantage of as well as 2 extra discounts for the first 2 groups of 50 registrations. With the 4th of July falling on our last night, this will be an excellent year to take advantage of the holiday and attend for the Whole Shebang or Week.
Soon we will be announcing the opening day for registration, which is planned within the next 2 weeks. The registration process will be all new and is being finalized now!
Make your plans for starting out the summer at Beantown Camp! We'll be back on the beautiful Endicott College campus on the shore just north of Boston. Camp runs from June 28 through July 5th.