Saturday, October 24, 2020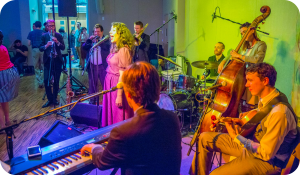 October marks a new season of dances and the 25th anniversary of Hop to the Beat!
Special Extended Dance Time: 8:15pm-12:30am
Gordon Webster has grown into one of the most sought after musicians in the Lindy Hop world today. All the tremendous praise he receives is well deserved. His music is exciting, exhilarating and joyful! This is a not to be missed event!
Admission:
$28
($24 with Student ID)
Saturday, November 14, 2020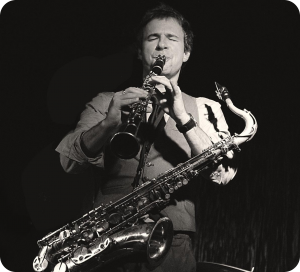 Uptown Swing welcomes back the always fabulous Professor Cunningham and His Old School, performing the most swinging repertoire in the New Orleans tradition — from Sidney Bechet, to Fats Waller, to Professor Longhair and even Fats Domino! The band was formed in 2012 by our favorite Aussie bandleader and reedman, the charming and witty Adrian Cunningham, and consists of some of the most energetic and accomplished musicians on the New York scene. It's been a regular hit, performing at some of the city's finest speakeasy shows (Shanghai Mermaid, Gemini and Scorpio, NY Hot Jazz Festival) and regularly performing to packed houses at some of the city's best Swing venues (Cutting Room, Swing 46, The Back Room).
Our annual dance during the Skye & Naomi weekend has come to be a major highlight of the year.
Admission:
$28
($24 with Student ID)