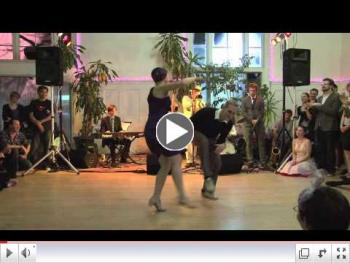 The wait is over. Be prepared for a phenomenal weekend of workshops with Skye and Naomi! Classes are scheduled for this Friday, Saturday and Sunday, November 30 - December 2. Join fellow dancers from 10 states and 4 countries. There are classes for all levels including beginners.
Friday, November 30, 2012
A. 7:30-8:30pm Rhythm Time!
B. 8:45-9:45pm Dancing Together
Saturday, December 1, 2012
C. 1:00-2:00pm Lindy Hop Fundamentals
D. 2:15-3:15pm Building On Your Basics
E. 3:30-4:30pm Charleston Foundation
Sunday, December 2, 2012
F. 1:00-2:00pm Solo Jazz Routine (closed to followers)
G. 2:15-3:15pm Variations Galore(closed to followers)
H. 3:30-4:30pm Instructors' Choice
I. 4:45-5:45pm Lindy Hop Partner Routine (partner needed)
It will be possible to register at the workshops as space permits.
Workshop Location:
Lower Falls Community Center
545 Grove Street
Newton Lower Falls, MA 02462
Parking Information:
In Newton Lower Falls, please park in the inside parking lot only (near the entrance to the Lower Falls Community Center). The front and back parking lots belong to the Senior Center. There is plenty of on-street parking.
You can still pre-register to ensure your spot.