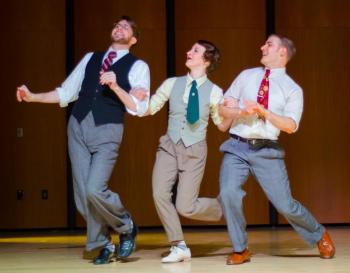 Only one week to go!!! Beantown Camp opening day is almost here. We are still accepting registrations if you would like to join us.
Not sure what it's about? Check out the schedule for amazing classes, dances and tons of fun: Beantown Camp Schedule
Who wouldn't want to spend a week with dancers from near and far, many of the world's best instructors, 5 nights with 3 awesome bands (Baby Soda and double doses of the Campus Five and Gordon Webster!), great DJs, a beautiful location on the shore and many fun activities included? If this sounds like the vacation you want to do, register today!
Beantown runs from June 27-July 4, back at the beautiful Endicott College campus in Beverly, MA. There are multiple packages and time periods to choose from for attending. You can find all of the details and latest information on the Beantown Camp web site: www.BeantownCamp.com
Come share the Lindy love…you will be glad you did!