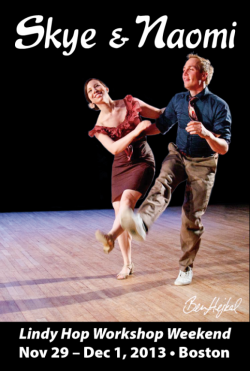 If you want to get the super cheap full weekend deal for the Skye & Naomi workshop weekend, you must register by this Wednesday!  
Special Full Package Discount Payment by September 25!
For only $100 you can get 9 workshops with Skye

&

Naomi plus Uptown Swing with Gordon Webster on Saturday night. An excellent price to experience the full weekend with this incredible lineup of talent.
For ANY registration package, if you want to take advantage of the 3 month installment plan, you must register by this Saturday!
3 Month Online Installment Plan by September 28!
Even if you only sign up for one workshop, you can divide it into 3 easy payments. For example, the Special Full Package Discount would be only about $33 per month to get the entire weekend!
Don't delay, register today!