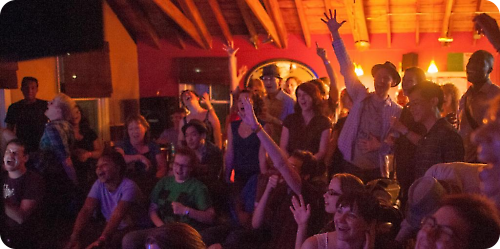 We are excited to announce that five new ambassadors from the Frankie Manning Foundation scholarship program will be joining us at Beantown Camp this year! Kristan from New York, Justin from Rhode Island, Markus and Trendylon from Maryland, and Ruchi from Mexico. In addition, four of our past ambassadors, Josh, Rafal, Alexis and Cyle will all be back this summer.
We are thrilled to work with the Frankie Foundation for our 3rd year with this excellent program. Extra thanks for the contributions from Beantown campers and the Frankie Foundation to help our efforts to bring back the returning ambassadors.
Please be sure to join us in welcoming both our new and past ambassadors to Beantown this year!