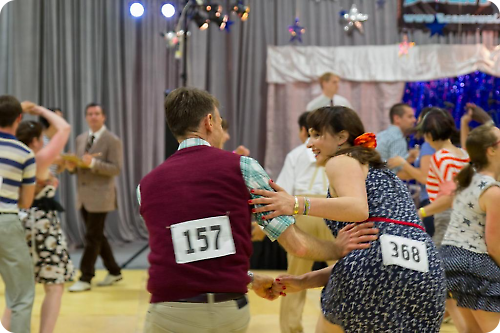 Registrations have continued to come in from all over the U.S. and beyond! Lots of returning campers and lots of first-timers!
That's the good news. The not so good news is that we are going to have to start a wait list for weekend and extended weekend followers. Here's the situation:
Followers wanting to register for the weekend or extended weekend will have to go on a waiting list unless also registering with a leader. The leader does

NOT

have to register for the same registration period.
Registration is open for followers registering for the week and whole shebang, however, registering with a leader will be helpful to avoid having to start a wait list.
The sooner we can accumulate leaders, the sooner we can accept those on the wait list.
There is a solution! Leaders, please register so that we can accept all follows who would like to attend. The last thing we want to do is have to close someone out. There is time, however, the sooner the better so everyone is able to make their plans for attending.
If you are already registered and know of leaders you can encourage to sign up, we would very much appreciate your help!
Register today for your dance vacation at Beantown Camp.
Early Bird prices are in effect until April 30. If you would like to get on the 3 month installment plan, the deadline is April 25.

View the website for more information!