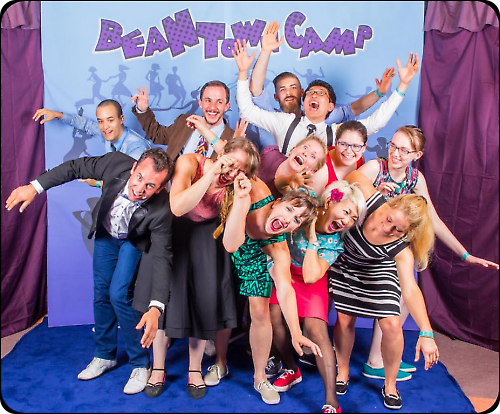 Beantown Camp Opening Soon!
Who knew back in 1997 when we held our first Beantown Camp that here we'd be in 2016 just about ready to open Beantown #20! So much has happened over the years and we are excited and grateful for how Beantown has evolved to become the amazing event that it is today.
This year Beantown runs from June 23-30 and will be back at Endicott College in Beverly, MA, a beautiful oceanfront location just north of Boston.
Here are just some of the reasons why you want to attend Beantown Camp 2016:
Immersing yourself in a week of classes with an amazing collection of the world's best Lindy Hop instructors!
Dancing to some of the hottest Swing bands: Taryn Newborne and The Real Deal, Jonathan Stout and his Campus Five (two nights) and Gordon Webster (two nights)!
Being entertained, awed and inspired watching the instructors perform in Beantown Bounce!
Dancing with awesome Lindy Hoppers from all over the

U.S.

and beyond!
Spending time with Norma Miller, living legend and original Lindy Hopper!
Saturday Camp Social in a gorgeous shoreline setting!
Fun competitions!
Good times at Beantown Karaoke!
Camp

BBQ

with lawn games in the beautiful Misselwood Tent!
Bonding with classmates while trying to master that new move!
Entertainment galore at Beantown's Got Talent!
Finding your Soul at a late night dance party!
Three fabulous meals per day with many options to choose from!
Rolling out of your bed and down to the beach for some relaxation time!
Hanging at the pub with your new and old friends!
Finishing your week filled with joy, exhilaration and lots of Lindy Love!
Important Beantown News
The past year presented some major challenges with Endicott College and Beantown, with the biggest issue concerning having minors on campus. The college has been undergoing some changes and starting with this year we will not be able to have anyone under 18 on campus. We were provided an exception for a handful of specific minors coming with key staff.

The changes taking place at Endicott are similar to many colleges these days. Some are eliminating all their summer programs to avoid the extra risks. Much of it has to do with all the scandals we hear about in the news. We were very worried about our being able to return this summer and, after meeting with the college president, were incredibly relieved we would be welcome back, although with some new parameters.

We are sad about having to restrict those who may come to Beantown, however, we are extremely grateful to have the opportunity to continue to hold our camp at this wonderful venue. So much of what Beantown has become is due to the spectacular setting, facilities and staff at Endicott. We can't imagine being anywhere else.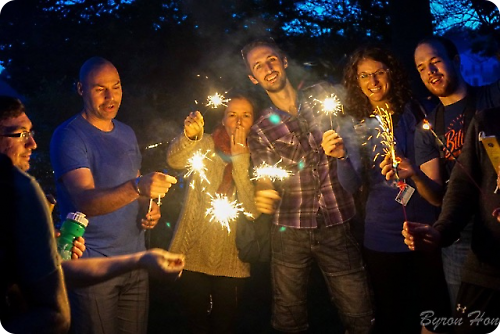 Beantown Registration Announcement!
Registration is going live on Saturday, January 30 at 5:00pm EST!
Here's what to look out for: 
First Timer Discounts
Special Tiered Early Bird Discounts
International Discounts
New On-Campus Housing Options
Much of the current info on the website is from 2015. Although this year's camp will have many similar features, there are always some changes. More details will be available soon as the website is updated this week.
If you've never done the whole shebang, THIS is the year!
View the website for more information!
Join the Beantown Camp 2016 Facebook event.