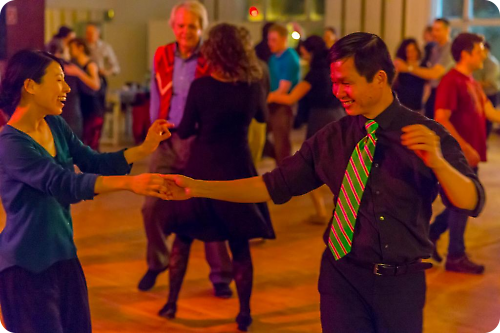 Registration is open for the next session of Monday classes. We have a new level 1 class, open to first time and returning students. The specialty topic featured in this session is breaks. How to do them, how to fit them in musically, and fun variations to add. For more experienced dancers, we've got a Lindy Hop class on Fast Dancing. There's no reason to let those faster tempos keep you off the dance floor!
Classes will be starting on Monday, April 24 to leave April 10 open for the first day of Passover and April 17 open for Patriot's Day.
Monday Classes, 6 weeks
April 24 - June 5 (no class on May 29)
Ruggles Baptist Church
874 Beacon Street
Boston (near Fenway Park) 
Lindy Hop Level 1 / Beginner Swing

Featured topic for this session: breaks!

Lindy Hop Fast Dancing
Lindy Hop/Jazz Routine, Part 3 
Rehearsal time! Stay after for extra practice.
Free parking available, as well as near public transportation. Singles and couples welcome. No partner needed as classes will rotate.