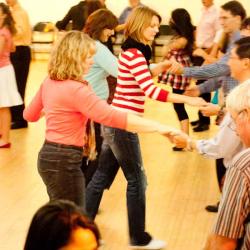 Due to missing last Sunday, our 2nd week of the session is this weekend and it is still possible to join any of the classes.
Classes for this session include Beginner Swing/Intro to Lindy Hop Level 1, Lindy Hop Level 2 and a new class for experienced Lindy Hoppers on Interesting, Fun and Fancy Turns.
Both Level 1 and Level 2 need leaders.