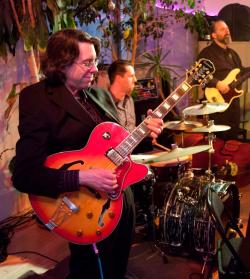 Our next dance will be on Saturday, October 13 featuring Boston Swing Express. The band, lead by Swing guitarist Mike DiBari, plays a mix of Little big band Swing, hot Blues and Gypsy Jazz. Also featured this month will be a special performance from some of the amazing instructors who will be in town for the TinkerBal weekend. You won't want to miss it!
As we are settling into our new dance venue in Brookline, our usual Uptown Swing schedule has been a bit disrupted. For this October dance we are at a special location, the new Extreme Dancesport studio in Cambridge. This venue is spacious and made for dancing with a new sprung wood floor. Tons of free parking is nearby. The Alewife T is the closest stop, about a 10-15 minute walk, and there are several buses that stop very close. You can find all of the information on our website.
Uptown Swing Dance information and directions.
 
For those interested in the TinkerBal workshops, Stan & July report that only waitlist places are currently available. The instructors are Bobby White, Kate Hedin, David Rehm and Teni Lopez-Cardenas, all international Balboa stars and we are looking forward to having them all join us at our dance. If you are registered for the workshops, you are in for some excellent classes!