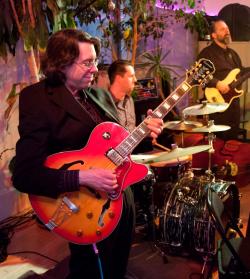 Our next monthly Uptown Swing dance is this Saturday, October 13 at Extreme Dancesport in the Fresh Pond area of Cambridge. This month features Boston Swing Express. The band, lead by Swing guitarist Mike DiBari, plays a mix of Little big band Swing, hot Blues and Gypsy Jazz. Mike and the band have been working on some tunes especially for Lindy Hoppers and Balboa dancers for this special weekend. Also featured this month will be a performance from some of the amazing instructors who will be in town for the TinkerBal weekend. You won't want to miss it!
Yes, this is not on our usual Saturday and not at our usual new location at KI! We were fortunate to find this beautiful space to hold our dance this month. The studio is newly renovated with a spacious sprung wood floor, perfect for dancers! The location is conveniently located in the vicinity of the Alewife T and has tons of free parking.
Next month we will back at KI, although not on our usual Saturday.
Uptown Swing Dance information and
Extreme Dancesport directions