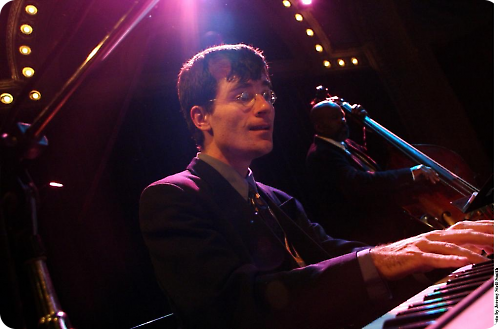 The next Uptown Swing dance will be on Saturday, April 18 with the Solomon Douglas Heptet.  Solomon keeps a busy schedule playing at dances and events around the country and it will be a special treat to have him here right in our own backyard!
Joining us this month are dancers attending the Second Rate Swing Exchange, although they promise to behave themselves and act first rate:-) Our friends from Providence Swings will also be in the house along with a bunch of their students. Yeah visitors!
KI is one of the best venues for dancing in New England with its spacious smooth wood floor, wonderful room and excellent location. It has it all! Top that off with the fabulous Solomon Douglas this month, fun and friendly dancers, and you've got all the ingredients for an awesome night of Swing!
Join the Facebook dance event.