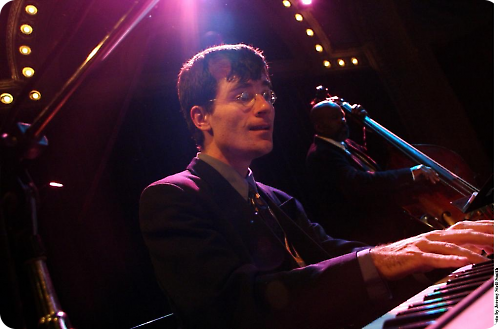 The Solomon Douglas Heptet is a tight-swinging little band that plays music inspired by the great later Swing small groups and early modernists of the late 1940s. Although Solomon has been playing for Swing dancers for many years with his own band as well as with others, he formed this new NYC-based group just last September and we're looking forward to having them here in Boston.
Guest DJ Stan Yen will be handling the band breaks to keep the great music flowing through the night.
Also happening this weekend and attending Uptown Swing will be dancers from the Second Rate Swing Exchange! However, there are some folks who will NOT be at the exchange and therefore NOT at Uptown Swing either.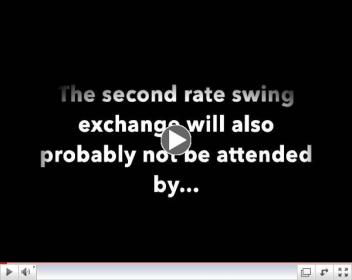 Never fear. Solomon Douglas Heptet, DJ Stan Yen, Second Rate Swing Exchangers, Providence Swings and many other friendly dancers will all be in the house. (You may even see 1 or 2 of those listed on the video:-) Sounds like a first rate evening of fun!
KI is a beautiful large space with a smooth wood floor and a convenient location on Harvard Street in Brookline (entrance on Williams Street). For those taking the T, it is close to both Coolidge Corner and Harvard Ave stops on the Green Line. If you want to come early for dinner or a drink, there are plenty of places nearby. Parking is free after 8:00pm (some areas after 6:00pm) and there is plenty of street parking and several town lots in the vicinity.

Beginners welcome, no partner needed
Location: KI (Congregation Kehillath Israel), 384 Harvard Street, Brookline, MA 02446 (entrance on Williams Street)
Band: Solomon Douglas Heptet
Guest DJ: Stan Yen
Date: Saturday, April 18, 2015
Time: 8:15pm-12:00am 
Swing Lesson: 8:15-9:00pm
Admission: $18 ($14 with Student ID)
Join the Facebook dance event.