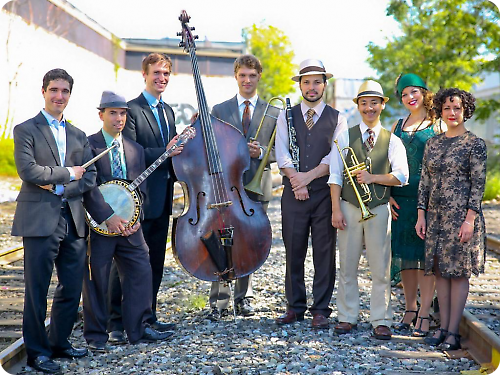 This September marks the 20th anniversary of Hop to the Beat and we'll be celebrating at the next Uptown Swing dance on Saturday, September 19. We are exciting to have Gordon Au and The Grand St. Stompers from NYC joining us for their first appearance at Uptown Swing! We've wanted to have them at our dance for ages and finally have just the occasion to make it happen.
Plus we're reuniting the Hop to the Beat Dancers. We did all kinds of performances and gigs together which provided some really fun as well as "interesting" experiences:-) Our HTTB performance will be an updated version of our latest class routine from the spring combining us all into one big happy group.
HTTB was started for one reason, which was to spread our love of Lindy Hop. It is still why it exists today. We hope you will join us as we celebrate 20 years of joy, passion and Lindy Love!
Join the Facebook dance event.