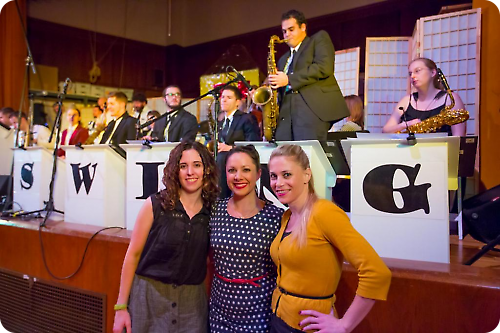 On Saturday, February 20, Uptown Swing will be hosting the Beantown Swing Orchestra at KI in Brookline. The dance will also feature guest DJ Andrew Selzer.
Beantown Swing Orchestra specializes in the performance of vintage Swing Era and Sinatra classics as well as popular and original songs custom arranged for big band. Most of the musicians and songwriters/arrangers are in their twenties and play with the energy and drive to keep everyone moving on the dance floor. It's always a fun night with BSO in the house!
KI is a beautiful venue located just a few blocks from Coolidge Corner in Brookline. The dance entrance is on Williams Street. With an excellent wood floor and huge space, there is plenty of room for your dancing pleasure. Bring friends!
Join the Facebook dance event.